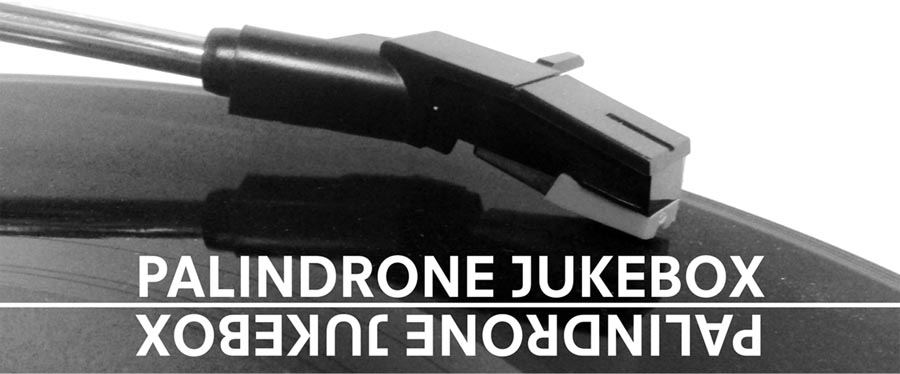 Sam Belinfante, Simon Lewandowski and Project Space Leeds invite artists to submit sound works to the Palindrone Jukebox, as part of their exhibition The Reversing Machine at Leeds' new contemporary art space, The Tetley, opening in January 2014.
Central to the installation will be a pair of turntables driven by the Machine with a shelf of vinyl records, which visitors can select from and play on the turntables. This is the Palindrone Jukebox (palindrone: sounding back again). The records will be compositions selected from this open submission that are intended to be played both forwards and backwards – all the works submitted will be compiled on a CD that will be sold by the gallery to support this and other artist projects.
Technical Requirements:
The Reversing Machine will play 2 minutes 15 seconds of your composition at any one time.
The start point of the record is selected at random.
After a brief pause the machine will then switch to reverse playing backwards from the previous end point.
The full cycle (forwards and backwards) is c. 4 minutes 30 seconds.
Files can be submitted as wav, mp3 or aiff.
Works can be up to 10 minutes long, shorter pieces will be looped for pressing to vinyl.
Please email links to your submissions to the artists:
info@sambelinfante.com or s.lewandowski@leeds.ac.uk
Feel free to get in touch with any questions or ideas.
More information on the project can be found at www.timeshiftreverse.com
We look forward to hearing from you.